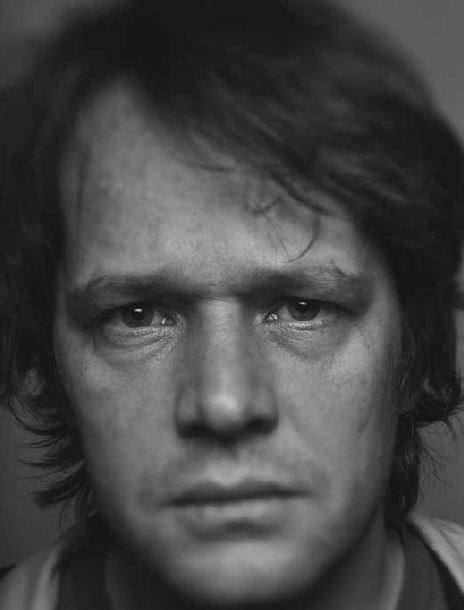 Tomáš Chadim
born 1973, married, 3 children
Education:
2009 – 2014 – Institute of creative photography, Silesian University in Opava, Czech Republic (title BcA.)
Exhibitions / reviews:
Exhibitions / reviews:
Pls., note: (G) = group exhibition, (S) = solo exhibition
2017: Fotojatka – photofestival of creative photography, Prague, Ceske Budejovice, Brno, CZ – Violated landscape, (G)
2016: Angkor Photo Festival, Siem Reap, KHR – Violated landscape (G)
2016: Muszi Gallery, Budapest, HU – Violated landscape, (G)
2016: Galerie Claude Samuel, Paris, FR – Violated landscape, (G)
2016: Maison de la Photographie, Lille, FR – Violated landscape, (G)
2015: Poznan Photo Diploma Award, Poznan, PL – Violated landscape – finalist, (G)
2015: OFF Festival Bratislava, SK – Violated landscape, (G)
2015: Syngenta Photography Award 2015 exhibitions in, London, UK, Säo Paulo, Rio de Janeiro and Belo Horizonte, BRA –  Violated Landscape, (G)
2015: Industra Gallery, Brno, CZ – Violated Landscape, (G)
2014: Photo festival "Month of Photography 2014, Bratislava", SK – official portfolio review – Violated Landscape, TOP 15 portfolios
2014: Photo festival Photovisa, Krasnodar, RU – Violated Landscape, (G)
2011: World Biennial of Student Photography, Novi Sad, SRB – series The Singles awarded by Equal prize, (G)
Collections:
Private collectors, PPF Art, MUO – Museum umění Olomouc
Contact information:
tel.: + 420 728 620 313, chadim@centrum.cz
Introduction:
ENG:
Tomas Chadim (1973) is a representative of contemporary progressive landscape photography. Nostalgic tendencies in photography are strange for him though. Instead, he plays with photography by using digital manipulations, making collages, flipping.
Anyway, the outcomes are (in most cases) realistic scenes, which invite us to accede to his game and to become part of the displayed scene. Nevertheless, in his case, it is not a self–serving manipulation. He always thinks twice so that the final result is an intelligent and visually interesting landscape photography.
Tomas Chadim graduated from the Institute of Creative Photography in Opava. He exhibited his projects in the Czech and Slovak Republic, Poland, France, Russia, Brazil, England, Serbia and Hungary.
He lives and works in Prague.
CZ:
Tomáš Chadim (1973) je představitelem dnešní progresivní krajinářské fotografie. Nostalgické tendence ve fotografii jsou mu cizí. Namísto toho si s fotografií hraje. Digitálně manipuluje, obrací, převrací, skládá, ale výsledkem jsou vždy reálné scény, do nichž nás vtahuje a nutí nás k tomu, abychom přistoupili na jeho hru a stali se součástí zobrazené scény. V jeho případě ale nejde o samoúčelné manipulace s fotografií. Svá témata dlouho promýšlí tak, aby výsledný projekt byl inteligentní a vizuálně zajímavou krajinářskou fotografií. Tomáš Chadim absolvoval Institut tvůrčí fotografie v Opavě.
Vystavoval v České a Slovenské republice, Polsku, Francii, Rusku, Brazílii, Anglii, Srbsku a Maďarsku.
Žije a pracuje v Praze.
Focus:
ENG:
Author is searching out subtle evidences of the connections between landscape and human, exploring man's sense of symmetry. He is interested in exactly how we have come to be here on this part of our Planet. He follows the footprints that we left behind in the landscape.
In so doing he is NOT interested in human being as an individual. He is interested in the whole of humanity as a community, in the whole human swarm and its behavior.
We are aggressive and invasive animals. However, before he starts accusing us of anything, he would prefer to observe those features that have been developed through evolution. He sees our incredible potential and also believes that we still don't know how to effectively and meaningfully use it.
His photographs are about a humanity. He believes in man's ability (or an ability of its Creator).
CZ:
Hledám prostřednictvím fotografie drobné nenápadné důkazy o propojení člověka s přírodou a lidském smyslu pro symetrii. Jdu po stopě, kterou v krajině zanecháváme. Nezajímá mě přitom člověk jako jednotlivec a individualita. Zajímá mě celé společenstvo lidí, celý ten lidský roj a jeho chování.
Jsme tvory agresivními a invazivními. Ale než bych nás z čehokoli obviňoval, všímám si spíše vlastností, které jsme si evolucí vyvinuli. Věřím v náš neuvěřitelný potenciál a jsem přesvědčen, že jej zatím jen neumíme efektivně a smysluplně využít.
Mé fotografie jsou o člověku, v nějž věřím. Věřím v jeho schopnosti (nebo ve schopnosti jeho Stvořitele).